The materials industries are stubbornly analog. As seen below, the analog industries like: agriculture, mining & materials, buildings, rail & road logistics, oil & gas, chemicals, utilities and automotive are all early in their digitization adoption.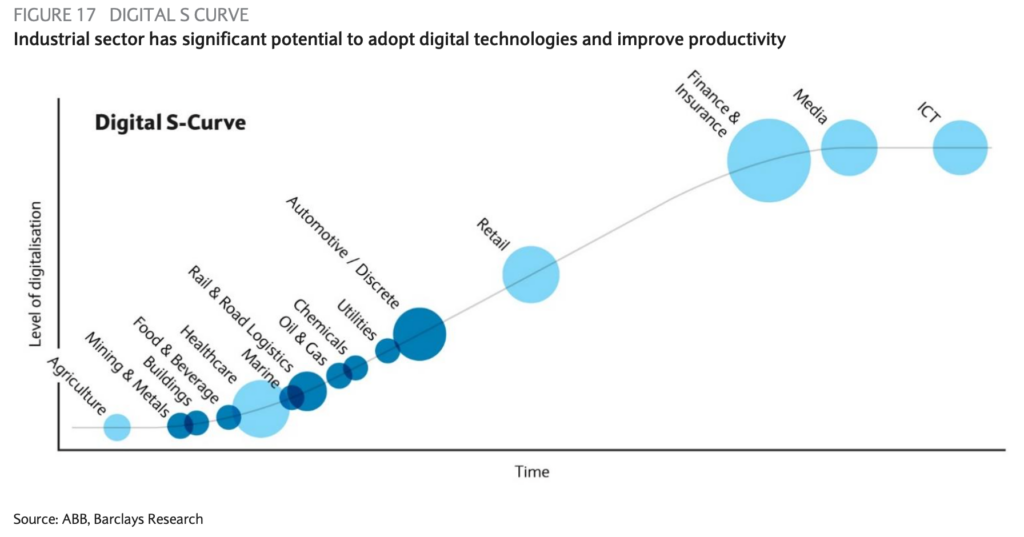 The overlap between the physical world and the digital world is lagging more capital-light verticals.
But I love this chart. This chart is the landscape of opportunity for startups and investors focused on the energy and industrial transition, logistics, real estate, the built environment, agtech… etc. While these verticals may not / can not get as digitized as media or financial services, I do believe we have decades of digital innovation ahead of us… and that entrepreneurial focus will enable massive efficiencies and wealth creation for the industry participants.