The VC market has a lot of nooks and crannies. Why? Big businesses usually start out as niche ideas that serve an impassioned, small cohort. After winning over the existing cohort, the best executives learn to expand into other verticals and compound into larger businesses over time.
But sometimes the best investments are the most simple business models that are in plain sight with obvious macro trends.
At Energize, two of our portfolio companies just released their 2020 highlights that follow this "big, simple business model" theme:
1- Nozomi Networks.
The macro trend is simple:

our operating and IoT networks are converging with traditional IT networks and are more susceptible to nefarious actors than ever before. Nozomi provides a cybersecurity and network visibility technology, delivered through the cloud, to protect our asset operators. Big market with a simple approach: ⚡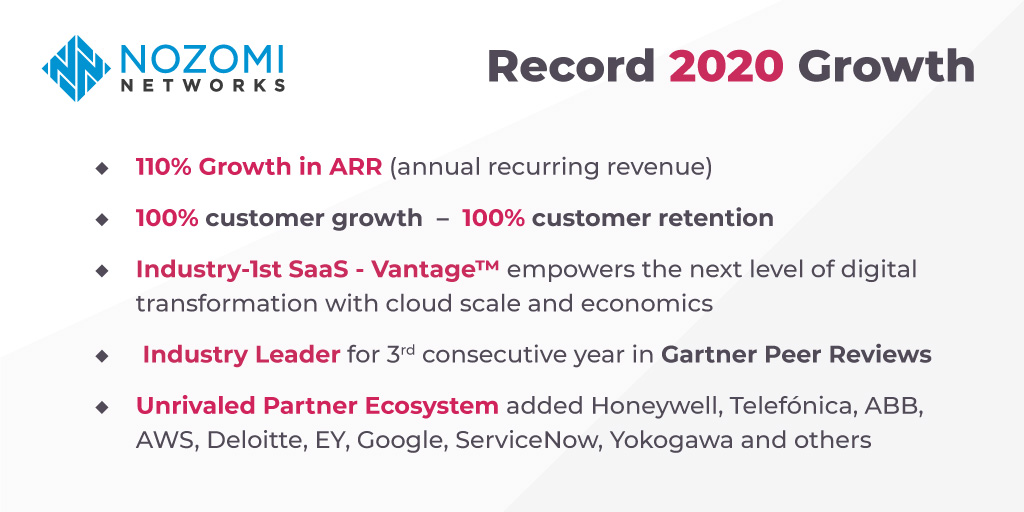 2- Jupiter Intelligence. Again, an obvious macro bet: our climate is changing and the asset operators, financiers and insurance providers need to understand the impact. Jupiter is the global leader in data and analytics to make informed decisions to anticipate risk from extreme weather, sea-level rise, storm intensification and rising temperatures caused by short, medium and long-term climate change. Huge TAM + simple approach & business model = banner year. 🔥👀

Within the article you will see that Jupiter launched a new product (Climate Score Global), won an incredible number of new customers (BP, ConEd, Hawaiian Electric Companies, Terna…; insurance providers QBE and MS&AD) and are beginning to influence policy and win Department of Defense contracts.
They are clearly going to be a big technology platform for the next 100 years. Obvious position.
Here is a link to their 2020 highlights press release.