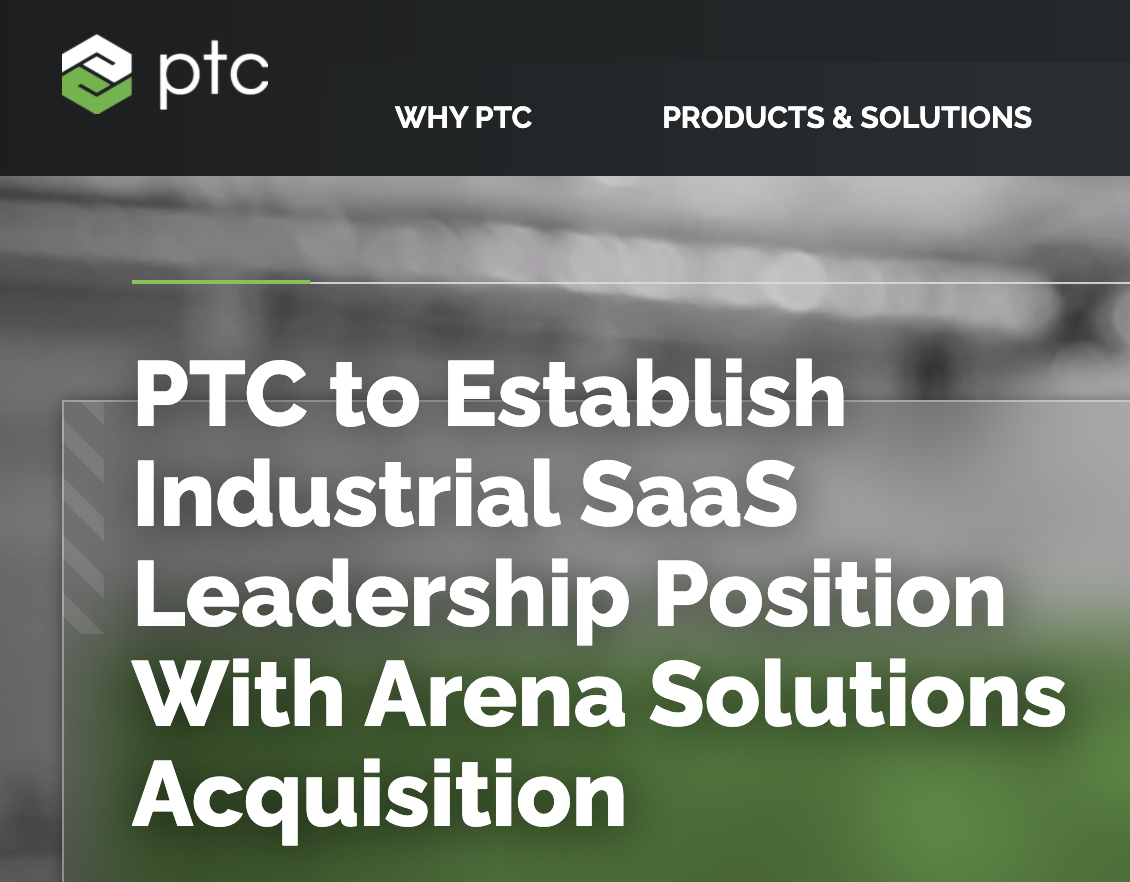 Industrial Tech M&A: PTC Acquires Arena Solutions
Industrial Tech M&A: PTC Acquires Arena Solutions
An important industrial tech M&A event happened earlier this month: PTC acquired Arena Solutions for $715M… marrying PTC's CAD software with Arena's Product Lifecycle Management solutions.
The Acquirer
PTC is a pillar of the industrial technology scene. the company has nearly $1.5 billion in software and related services revenue. The company received a $1 billion strategic investment from Rockwell in 2018. PTC's core products and solutions can be seen here: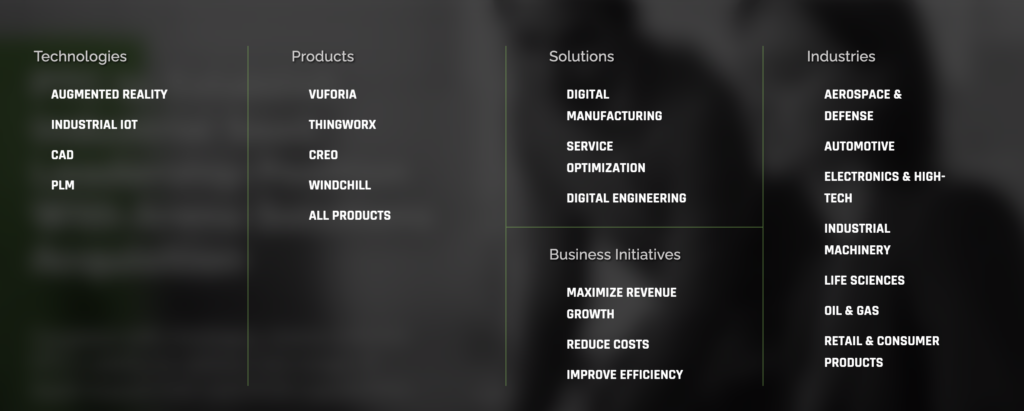 PTC is currently worth approximately $14 billion in the public markets, implying an ~10x revenue multiple. The company's valuation multiples are depressed relative to the stat-up comps due to the slower growth (sub 5%) for the firm.
But PTC has a very strong brand and strong existing customer relationships. Given PTC's existing Onshape brand and that Computer Aided Design (CAD) expertise, it was a logical bolt-on as Arena's Product Lifecycle Management (PLM), naturally works alongside CAD.
The Target
PTC claims that Arena will add $50M of recurring revenue for calendar year-end 2020, and no change in cash flow. This means that PTC acquired the company for 14x 2020 revenues.
Arena Solutions was the first company to develop a cloud product lifecycle management (PLM) application and product-centric quality management system (QMS) solution. Arena has more than 1,300 customers. The firm was founded in 2000 and has had a few pivots along the way.
The Takeaways
This signals three important takeaways for me:
1- There is a "sweetspot" where these larger industrial technology firms want to see a firm hit in revenue and it usually starts at the $40-50M in revenue range. Anything less than that amount and the target's financial impact is too small to make an impact. And if the company is too small then the acquirer is concerned the existing culture will stall the start-up's growth. Most industrial tech firms actually want these technology subsidiaries to retain independence.
2- Arena Solutions was probably growing closer to the OSIsoft benchmark of 10% yearly growth versus the 50-100% of most start-ups. PTC acquired Arena for 14x revenue… a healthy multiple but a far cry from other recent start-up valuations. This is an important lessons for the VC and start-up community: the industrial tech firms HATE paying big multiples. They would rather purchase a slower growing firm for a lower multiple than the market leader for an egregiously high multiple.
3- This was a 20 YEAR story. The firm was founded in 2000 and had its' last venture round in 2014. These businesses take time to grow in the industrial technology space… plan accordingly.
The M&A tracker is now updated. Link here
Kudos to Ty Findley at Ironspring for elevating this one to me and being the co-pilot on this tracker.